Back

Electronics

Tools

cxc

OUTLET

Saver

Used and demo items. Here you can make a good deal. Find used items, demo items, damaged packaging items and the like - at an extremely good price. Besides used goods and demo goods, you can of course also make a good deal in our section of offers. Click on links below and save ...

Lighting and mains

Fans

Timers

Travel adapters

Belysning og el

Mobility

TV & RADIO

nc

If you need to see a log file from your Dreambox DM900, follow the procedure below. A log file can be useful for debugging and may, for example, reveal what's wrong if a Dreambox does not boot properly.

You must use the following to extract a log from your Dreambox DM900:
PC or laptop
Standard mini-USB cable
How to prepare:

1. Put your Dreambox DM900 in deep standby mode
2. Turn off the Dreambox on the power switch
3. Install the mini-USB cable into the service port on the back of the Dreambox and on your PC
4. Install the VCP driver.
5. Look in the control panel / device management on your PC. A new virtual COM port should now be installed (look for ports / USB to UART bridge). Do note the COM port number.

And now for the Telnet part:
1. Start PuTTY and set parameters for COM port in menu "Connection" -> "Serial"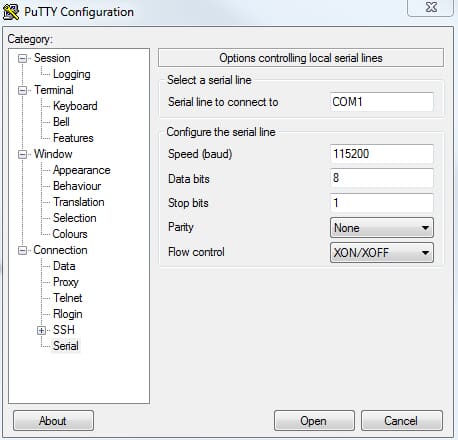 Speed (baud): 115200
Data bits: 8
Stop bits: 1
Parity: NONE
2. Set logging parameters in menu "Session" and in menu "Session->Logging"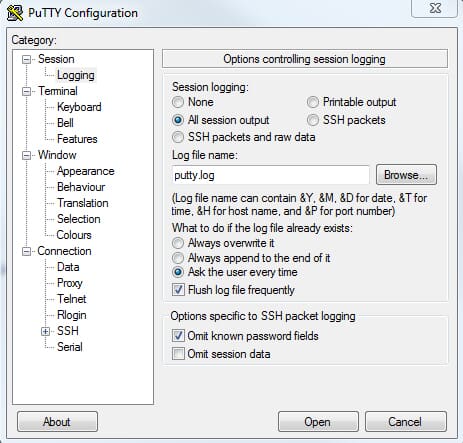 Set logging to "All session output"
3. Click "Open" in the PuTTy client.
5. Turn on your Dreambox on the power switch

6. You now get the log from your dreambox DM900